ABOUT GRANTEX
CONCEPT
GRANTEX is based on producing comfortable fabric to fulfill the daily wear needs to develop the material. We will devote our passion to develop more utility materials and innovative design to our customers.
1
ENVIRONMENT
AND SUSTAINABILITY
To take the environment into consideration, Grantex is now making effort to develop the reusable materials, of which using TAFFETA, POPLIN made from recycled polyester yarn.
Meanwhile, PFC FREE(an environment friendly material) will be using instead of C6(waterproof agent) , C6 is the current main material going to be replaced by PFC FREE gradually.
We also cooperate with BCI, we are planning to develop Organic Cotton in future.
2
STORAGE AND DYEING FACTORY
For customers' satisfaction, our fabric are produced in OEKO-Certified factories.
Our third-party inspection located in Taicang,Shanghai suburb, the whole inspect process according to the standard 4-point system to ensure the good quality. All defective products will be repaired after inspection. Meanwhile, we also have own internal inspection, house data, the test report will be published on our website, the test report can be provided for customer's need.
Our warehouse and delivery business is also in Taicang,Shanghai, both of domestic and wordwide orders such as sample cutting,bulk orders can get quickest and timeliest response.

3
FUNCTIONALITY
GRANTEX want to mix traditional materials with the newest functional ones to follow the trend.
Waterproof Function CP-254 / HT-255 cotton series has the DWR.
Water resistant & Permeability : CP-254-3L / HT-255-3L / OA-228-3L the adhesive in the middle layer of polyurethane, nylon tricot membrane inside.
ABSORBENCY+ANTI BACTERIAL SP-235 ST-243
We will try to challenge more functional materials in the future.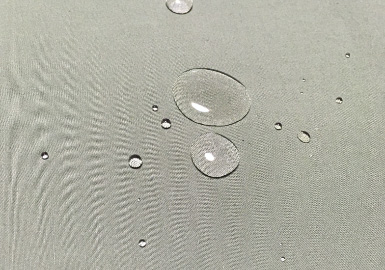 4
HANG TAG
GRANTEX as the fabric brand, we can afford function tag and label for Functional materials. Please make an enquiry if you have interest.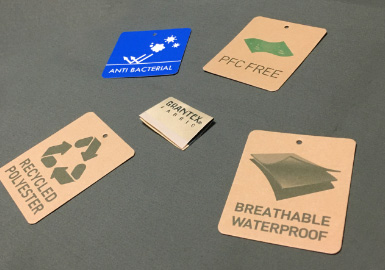 5
LOCATION
GRANTEX distributes its production and sales in 4 cities (Tokyo, Nagoya,Shanghai, Ho chi minh city) from 3 countries (Japan, China,Vietnam)
(Please look the company introduction according area.)
HATTORI SHOKAI CO., LTD.
・NAGOYA OFFICE Headquarter:
 (Finance / Accounting / Trading)
・TOKYO OFFICE:
 (Sales to Japan and Show Room available)
G-ALPHA INTERNATIONAL TRADING CO.,LTD.
・SHANGHAI OFFICE:
 (Production / stock control / fabric delivery, do China domestic and wordwide sales)
HATTORI SHOKAI VIETNAM CO., LTD
・HO CHI MINH CITY :
 (Production / stock control / fabric delivery)