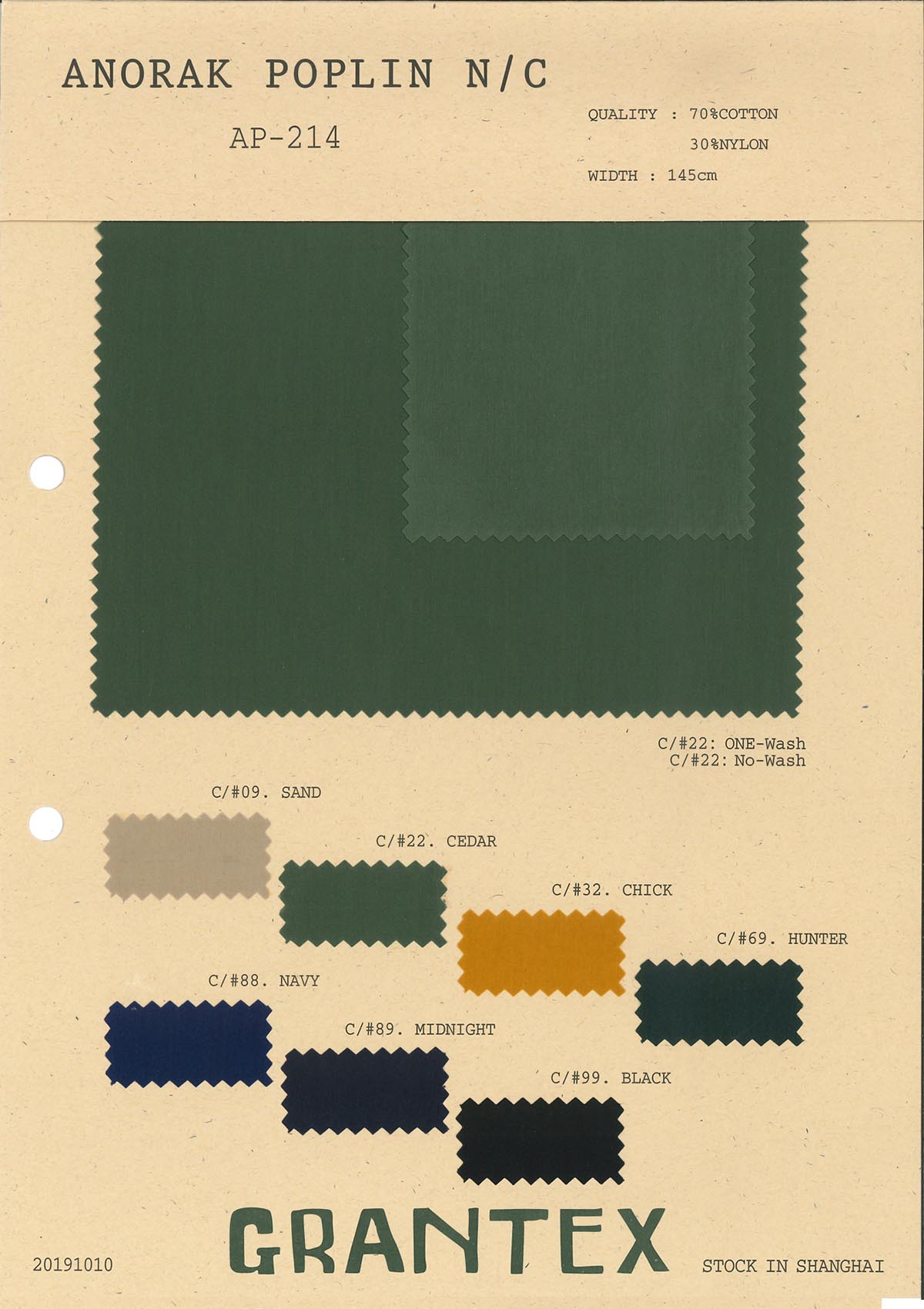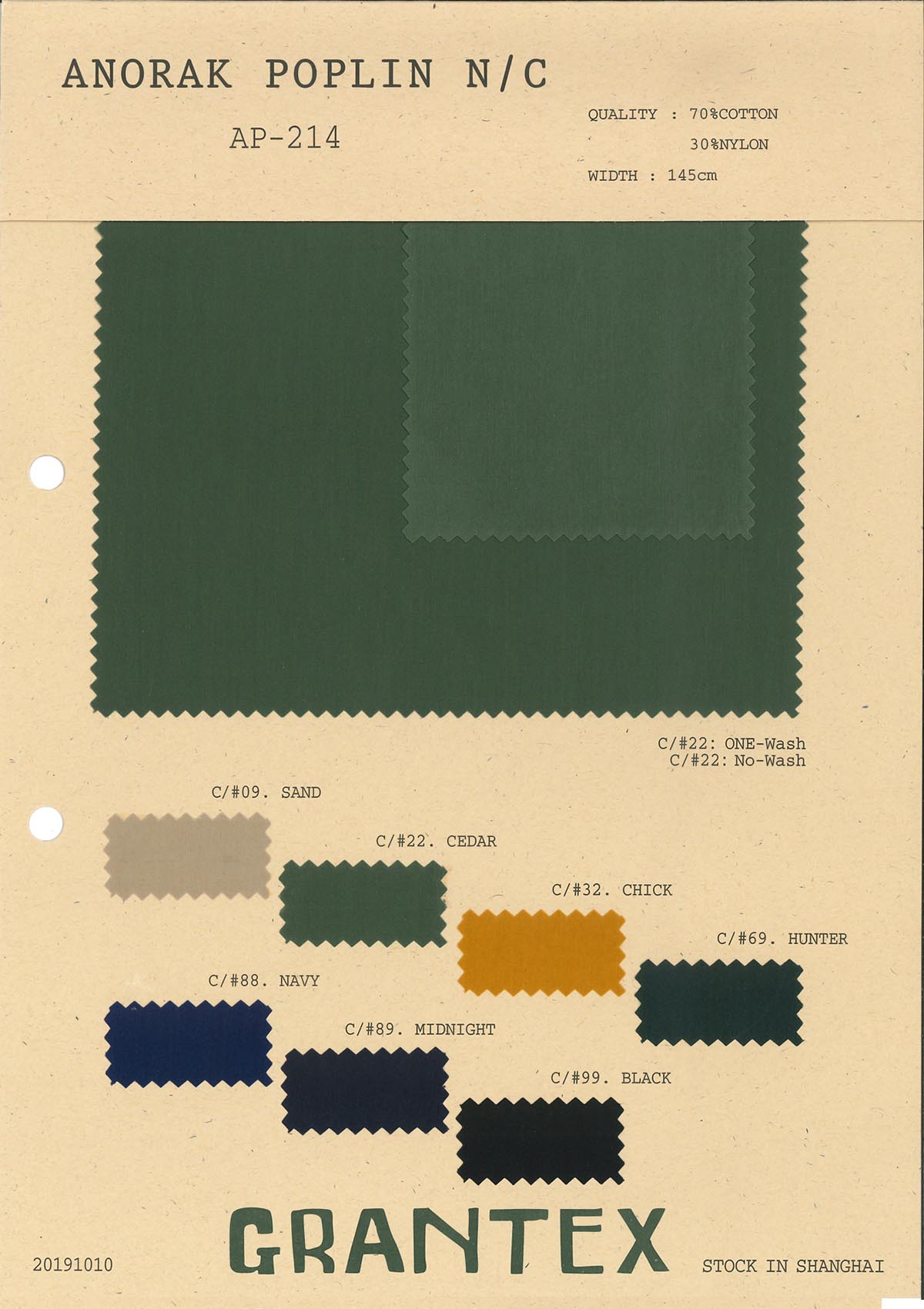 [ AP-214 ]
ANORAK POPLIN N/C
product information
composition

70% COTTON 30% NYLON
fabric width

145cm
fabric construction

plain
function / processing

WAX Coating
color

C/#09 SAND
C/#22 CEDAR
C/#32 CHICK
C/#69 HUNTER
C/#88 NAVY
C/#89 MIDNIGHT
C/#99 BLACK
origin countries

CHINA
stock location

SHANGHAI
Product description /request for samples
Warp/cotton, weft/nylon, high density poplin, wax coating, showing nostalgic feeling after garment washing.
Transfer to AP-246 as long as AP-214 is limited, the strength of weft yarn is improved with AP-246.
It's easy to cause chalk mark for WAX-Coating. It's no problem as this fabric, pls note. Pls see the test result and remark on webpage.
■PRICE:
【Domestic sales in China】
・over 50M/COL RMB20/M(including VAT,not including courier fee)
・under 50M/COL RMB35/M(including VAT and delivery fee in China)
【For export 】
・FOB SHANGHAI over 50M/COL(MOQ500M/SHIP) USD2.53/M
・FOB SHANGHAI under 50M/COL USD4.86/M
※under 500m /SHIP,minimum shipping charge is needed.
■Delivery conditions:shipment after confirmation of payment
■remark:
・In the case of MOQ3000M 1000m /COL, please contact us about by order.
other "cotton" "nylon" fabrics